 Mobile Device Management –  KONTROL AF ALLE ENHEDER
Vi hjælper dig med at supportere alle mobile devices med Mobile Device Management – uanset platform. Mobile Device Management er en del af CapaInstaller, den enkle og komplette Unified Endpoint Management-løsning
Det får du med Mobile Device Management:
Hurtigere ROI via lavere totalomkostninger
Automatiserede manuelle processer
Lavere tidsforbrug ved udrulning og opdateringer
Komplet kontrol af computere og devices
"Jeg er sikker på, at vi ikke er de eneste, der har prøvet rigtig mange systemer, før vi fandt frem til det værktøj, der virker. For os handler det om at have overblik og styr på sikkerheden i forhold til håndteringen af de mobile enheder – og det er nogle af de værdier, CapaInstaller MDM har givet os…."
IT-afdelingen, Sorø Kommune
"Der er ingen tvivl om, at meget af æren for implementeringshastigheden skal gå til Lars Olsen fra CapaSystems, som var ansvarlig for hele processen. Lars har været ekstremt tilgængelig under hele processen. Det tror jeg har været altafgørende for, at det er gået så godt, for jeg må indrømme, at jeg ikke har en finger at sætte på det…."
Mads Peter Siboni, IT Driftskoordinator, Holbæk Kommune
"I takt med at antallet af klienter eskalerede, kunne jeg godt se, at hvis ikke vi skulle slide os selv op, fik vi brug for at automatisere nogle af opgaverne i forbindelse med opdatering af vores maskiner.  Prisen kontra den effektivitet, vi blev tilbudt, gjorde CapaSystems til vinder…"
Ulrik Jørgensen, IT-Chef, Operations Support Wings
"Vi har ikke en kæmpe stor afdeling, så ressourcerne er begrænsede. Men når man har dette værktøj, så bliver hverdagen lettere, og vi har mulighed for at finde tid til at lave andre projekter. Vi har rent faktisk fået frigivet tid, der i sidste ende tilfalder brugerne ude i butikkerne…"
IT Infrastructure Manager, Dagrofa
Mobile Device Management Key Features
Enrollment
Different vendors different ways to enroll, CapaInstaller supports them all: Apple Device Enrollment Program, Samsung Knox Enrollment, and Zero-touch.
Enrollment all methods is a streamlined process for getting the mobile devices managed in CapaInstaller already when delivered from the reseller.
Passcode
Require a device passcode with configurable complexity, length, age, history.
Network
Configure access to Wi-Fi networks with passwords or certificates.
Certificate
Use device and user certificates for Wi-Fi and exchange using your existing on-premises infrastructure using SCEP.
NFC and QR Enrollment
With android, it's possible to use the CapaInstaller Enrollment Application to enroll devices into the system with preconfigured settings such as language.
Encryption
Enforce full device encryption according to industry standards.
Microsoft Exchange Support
Set up access to corporate Microsoft Exchange mailbox using one configuration for all users.
Carrier Information
Subscriber/current carrier, roaming status, SIM serial number, phone number.
Manage Updates
Force iOS Updates and manage Android update policies to control the operating system updates for the devices.
Lock/Wipe Devices
Lock device to protect a lost device, complete wipe (factory reset) of a stolen device.
Office 365 Support
Setup Office 365 settings with AppConfig.
Reporting
Generate reports with all or selected inventory collected from the devices – reports are available as web reports.
Restrictions
Lock down the ability to use specific device features, apps and web browsing
App Deployment
Remote install and uninstall of enterprise, Apple App Store and Google Play apps,
Shortcuts
Publish URL shortcuts (webclips) to home screen.
Android Enterprise
Validated by Google Android Enterprise for mobility management solutions that support Android Enterprise advanced and standard features.
Apple Volume Purchase Program
Automatically assign and withdraw licenses to IOS devices or Apple ID
App Config
Configure application with AppConfig.
Device identification
Manufacturer, model, UDID, serial number, IMEI, host name.
Bulk Management
Perform cross-platform actions to groups of devices.
Self Service Portal
Enterprise App Store for users. Let users manage their own devices
Application Inventory
List installed applications and their version so you can see, update or prevent selected application.
Hardware Inventory
Get all the information about the device's hardware information, such as: Network information: Wi-Fi MAC address, Bluetooth MAC, IP addresses.
Platform: Operating system, version, and build. Device Storage: Primary capacity and space available.
Unique information that can't be collected directly on the device like A full commercial descriptive name, e.g., "iPhone XR 64GB."
Over-the-air (OTA) Enrollment
Enroll device without the need to install agent.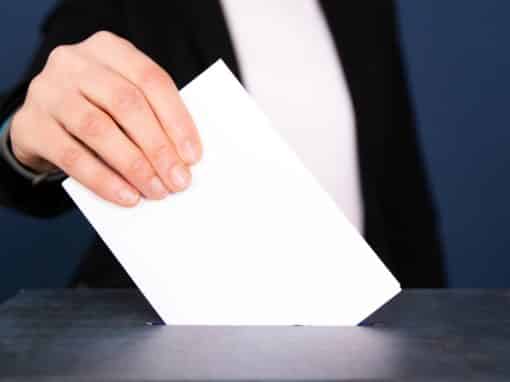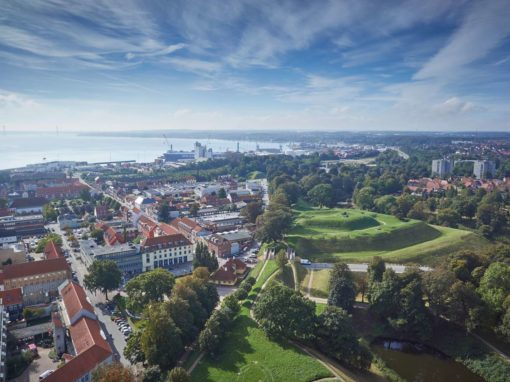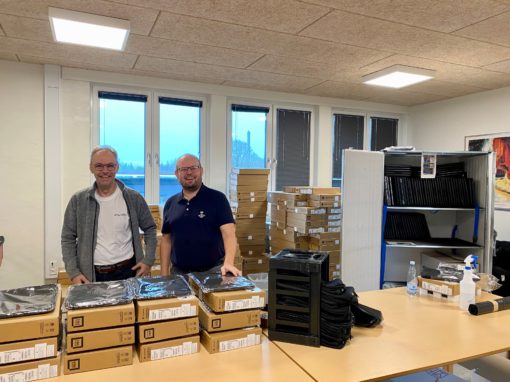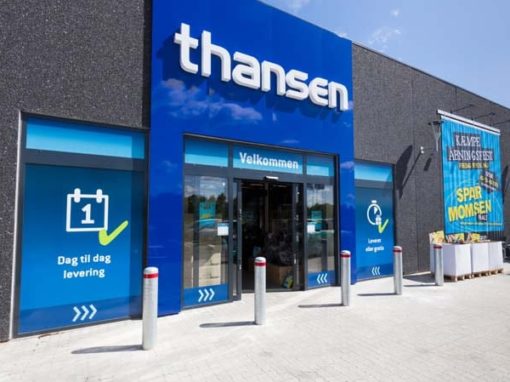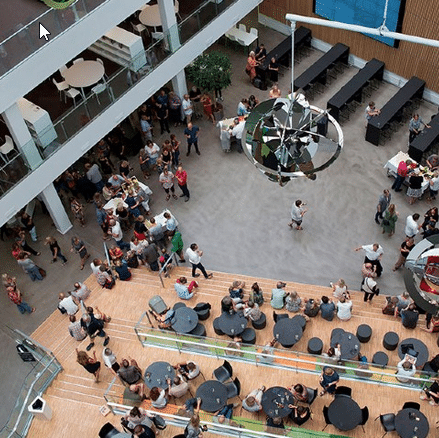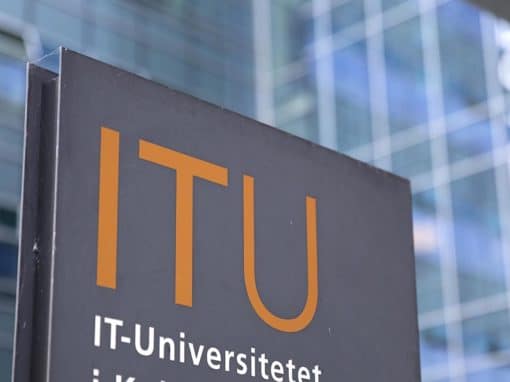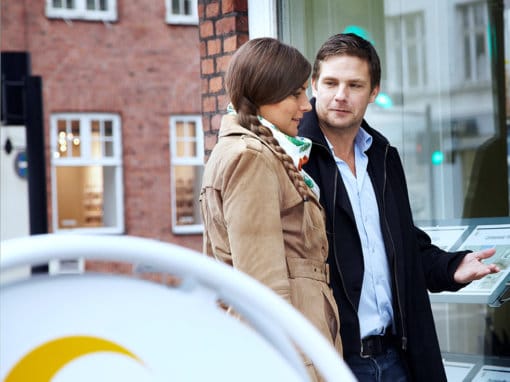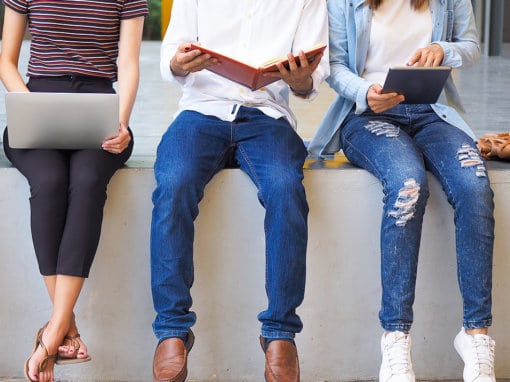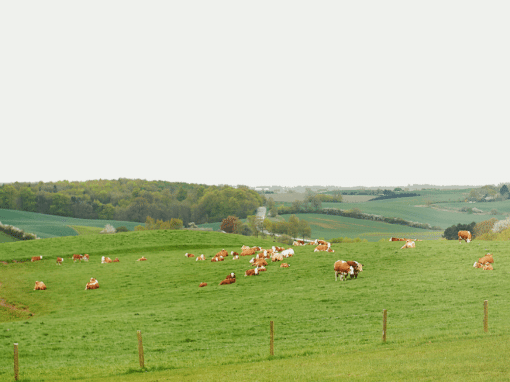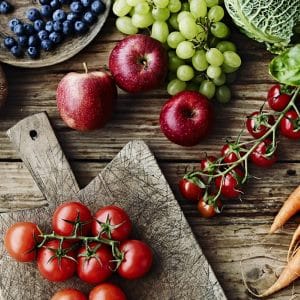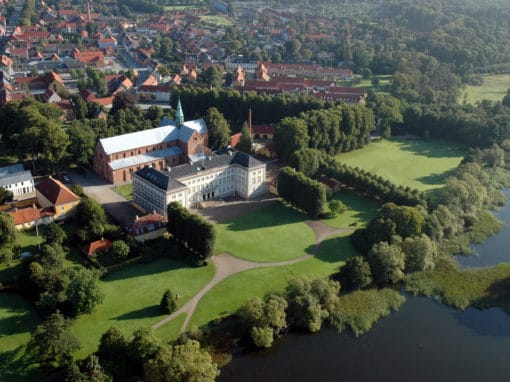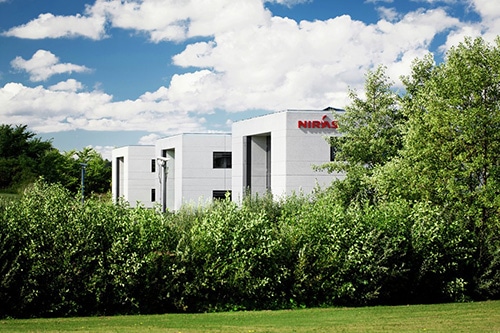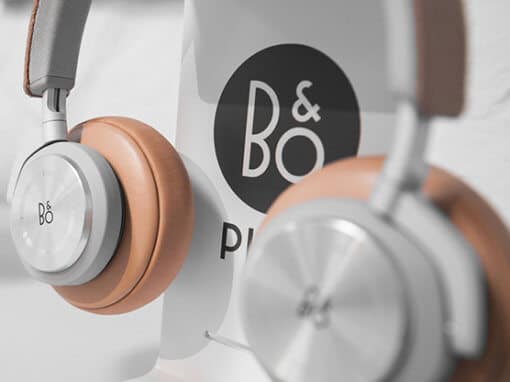 Få fuld kontrol med strømlinet Mobile Device Management: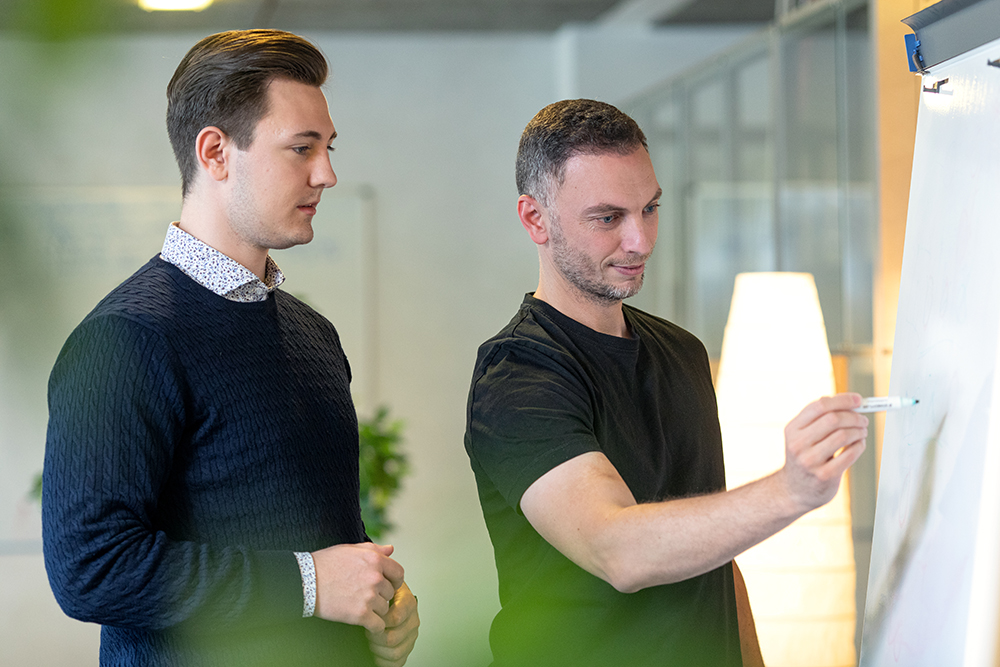 iOS Enrollment
iPadOS Enrollment
Android Enrollment
macOS Enrollment
tvOS Enrollment
Chrome OS Enrollment
Læs mere om Mobile Device Managements features her
Mobile Device Management er en integreret del af CapaInstaller og lader dig konfigurere og monitorere alle Windows, Apple iOS, Apple macOS, tvOS, Chrome OS og Android-baserede devices på én gang. Løsningen gør din IT-afdeling i stand til at hjælpe dine brugere gennem den samme Management Console, som bruges på Windows-computere.
Enrollment
Slutbrugere eller IT-medarbejdere tilkobler devices Over-the-air (OTA) med forskellige autentificeringsmetoder, bl.a. Active Directory. Det er også muligt at lave brugervenlige tilkoblingskonfigurationer som forenkler processen på tværs af mobile platforme. Mobile Device Management lader dig skabe tilpassede brugsvilkår, som kræver accept under tilkoblingen. På den måde undgås efterfølgende juridiske udfordringer.
Security Management
For at forbedre sikkerhedsniveauet på enhederne, er det muligt at kræve en adgangskode, hvis kompleksitet og parametre kan konfigureres af dig. I tilfælde af, at enheden mistes eller bliver stjålet, kan din IT-afdeling låse enheden med den nuværende adgangskode. Derudover muliggør CapaInstaller Mobile Device Management også en komplet gendannelse af fabriksindstillinger. IT-medarbejdere kan også kontrollere slutbrugerens adgang til specifikke funktioner såsom brug af kamera til eksempelvis at give fysisk adgang til forbudte områder.
Configuration Management
Til håndtering af enheder, er det muligt at overføre profiler med specifikke konfigurationer, restriktioner eller apps. Disse profiler kan overføres til individuelle enheder eller grupper af enheder med specifikke krav. Implementering af apps gennem profiler tillader fjern- eller afinstallering af alle typer applikationer – herunder apps fra Apple App Store og Google Play. De oftest benyttede indstillinger er den automatiske tilkobling af WiFi og konfigurationen af Microsoft Exchange. Herudover er det muligt at distribuere certifikater til brug i applikationer og publicering af URL-genveje (webclips) på enhedernes forsideskærm.
Asset Management
Ved efterspørgsel kan enhederne scanne og uploade hardware- og softwaredetaljer, herunder producent, model, UDID, serienummer, IMEI, værtsnavn og det fulde kommercielle navn såsom eksempelvis "iPhone XR 64GB". Hardwareinformationer såsom WiFi MAC-adresser, Bluetooth MAC, IP-adresser, operatør, nuværende operatør, roaming status, SIM serienummer, telefonnummer, nuværende batteriniveau, enhedens lagringskapacitet og tilgængelig lagringskapacitet. Softwareoverblikket giver dig informationer omkring operativsystem, version, build og installerede applikationer og deres versioner.
Real-time reports
Query & Reporting for det muligt at bygge rapporter baseret på en hvilken som helst type data, eller at benytte en af de prædefinerede rapporter. Med muligheden for at vælge netop den data som er relevant for dig, samt mulighed for brug af både statiske- og/eller dynamiske kriterier, kan du skabe præcise og fokuserede rapporter. CapaInstaller integrerer med Microsoft SQL Server Reporting Services, som gør det muligt at se rapporterne i en browser, selv uden at have CapaInstaller installeret.
Device Management
Med CapaInstaller er det muligt at indstille frekvensen hvorpå systemet indhenter enhedernes information. Udfør massehåndtering af grupper med både Windows- og Apple macOS-computere, samt Android og iOS-enheder for at forenkle administrationen. Kassér enheder ved at afkoble dem fra managementsystemet.
Komplet Mobile Device Management
Flere og flere arbejder fra egne devices. Adgang til virksomhedens kernesystemer er ikke længere beskyttet af et login inden for firewall'ens trygge rammer. Og samtidig skal IT udrulle, vedligeholde og supportere et stigende antal applikationer på både traditionelle computere og mobile enheder.
Uden én central adgang spilder du tid, omkostningerne stiger og virksomheden risikerer alvorlige brud på sikkerheden – og derfor er Mobile Device Management (MDM) vejen frem. Mobile Device Management er en del af CapaInstaller, den enkle og komplette Unified Endpoint Management-løsning.
Workspace Management

Det betyder ændringer i IT-organisationens arbejdsgange, når mobile devices skal konfigureres og vedligeholdes parallelt med traditionelle computere. Det er forskellige opgaver, og det kan give sikkerhedsudfordringer.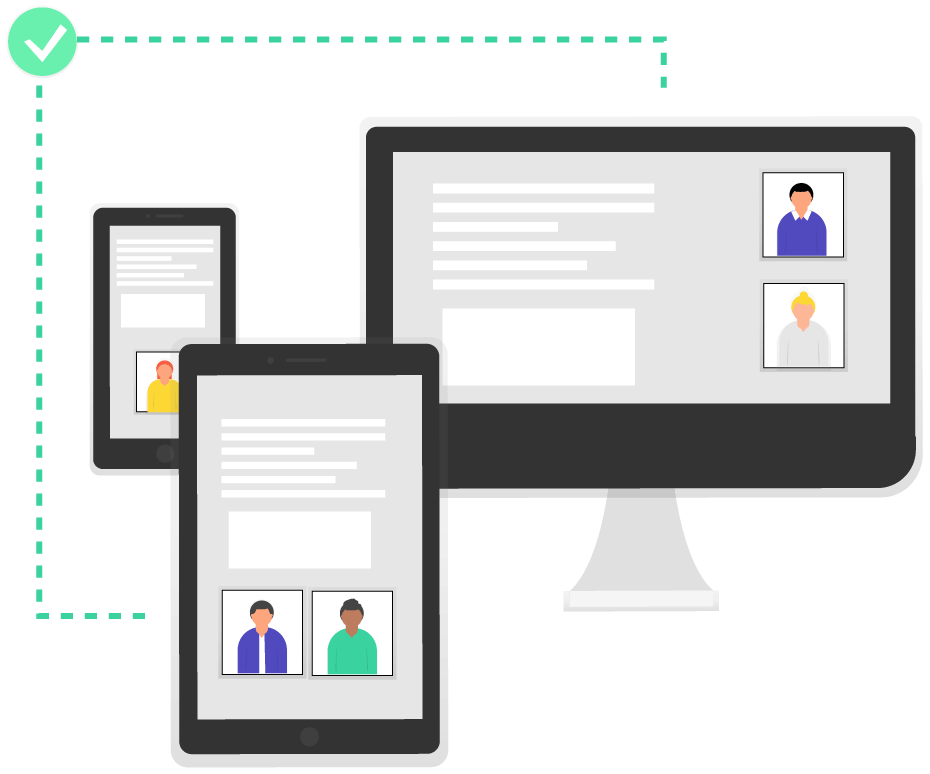 Få et godt tilbud!
Få et indtryk af, hvad Mobile Device Management kan gøre for lige netop jeres virksomhed og lad os give et rigtig godt tilbud.
Andre fordele ved CapaInstaller
Nyheder inden for Unified Endpoint Management
I dag releases CapaInstaller 6.5 fra udviklernes hånd, og...
CapaInstaller
Solution Brief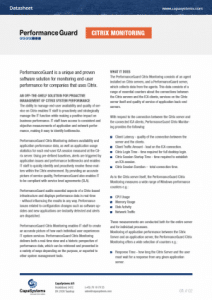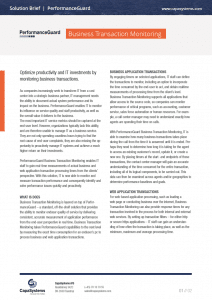 Business Transaction Monitoring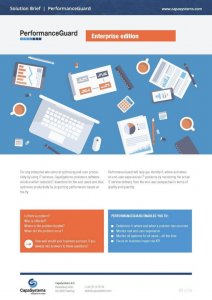 PerformanceGuard Enterprise Edition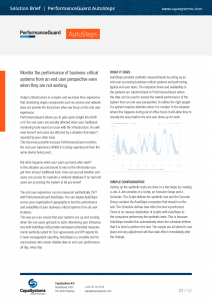 PerformanceGuard AutoSteps